(This article is part of my WordPress Toolkit series)
Best plugin advice?
Keep it simple.
It's not only good advice when it comes to plugins – it's good advice for your site's design too.  This probably goes doubly true for entrepreneurs and small businesses that aren't in the web-design business.  Why?  Because it's too easy to go overboard… adding features and functionality until your site becomes slow and distracting (or worse).  This isn't to say that plugins are bad, or should be avoided, it's just that you need to be selective about the types of plugins you use and have a clear objectives in mind when using them.  In this case, I'm talking about utility plugins… or plugins that provide you with basic and critical functionality that's common to most WordPress.
… which is why this is a list of only 5 plugins.
Akismet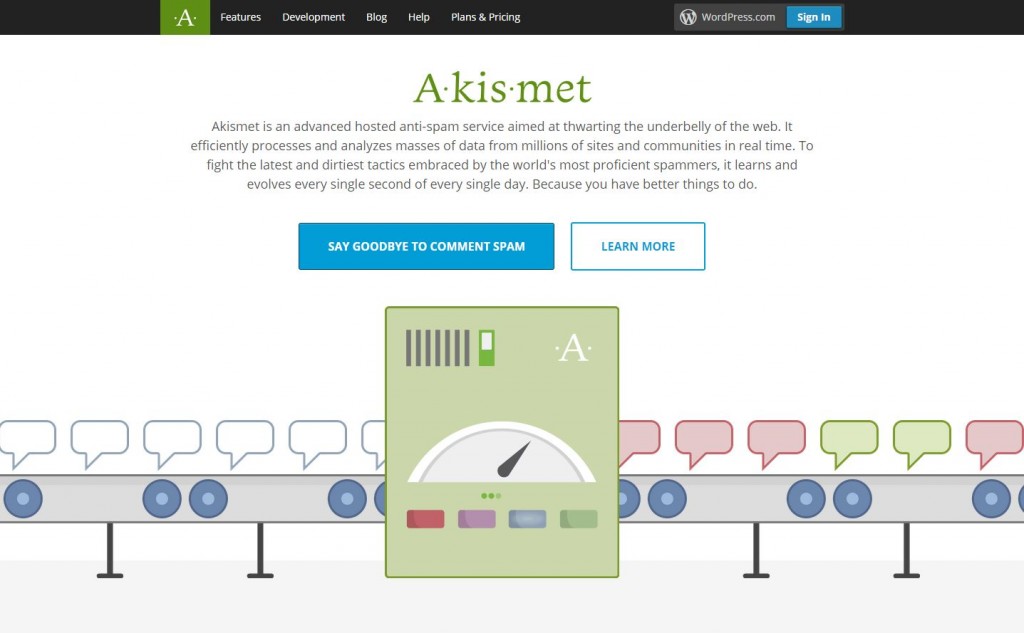 Akismet – this one probably almost goes without saying.  It pretty effectively handles comment spam (assuming you allow comments on your site).  It comes pre-installed with every WordPress installation, and just needs to be activated.  Is comment-spam a real problem?  Absolutely.  On popular web-sites the amount of spam comments is up to 85%!  Experience also suggests that it's even higher for new sites (as in, 99.9%).  Akismet does a solid job at eliminating the vast majority of comment spam.  It also does an effective job at preventing false positives (e.g. legitimate comments flagged as spam).  While some users have criticized the false-positive detection,  by and large Akismet does an excellent job.  Configuration is fairly straight-forward, and there are plenty of Akismet how-to articles available should you need them.
BackupWordPress

BackupWordPress enables you to back-up your entire WordPress site (including all of your files, and your WordPress database) on a scheduled basis.   It does exactly the job you'd expect it to do.  Mainly, it keep your sites backed-up should something bad happen.  The free version does enable you to get scheduled backups emailed over to you, but your site will quickly grow beyond what email can accommodate.  The $99 bundle lets you direct your backup jobs somewhere convenient, like DropBox, GoogleDrive, Amazon S3, sFTP, etc. and is well worth the cost.
Contact Form 7

Contact Form 7 is one of the best contact form plugins for WordPress, which can be particularly useful if your theme doesn't come with one (or if it's clunky).  Highly customizable and doesn't require you to do any coding to make it happen.  It also supports useful things like CAPTCHA, Akismet spam filtering, and more.
WP-DBManager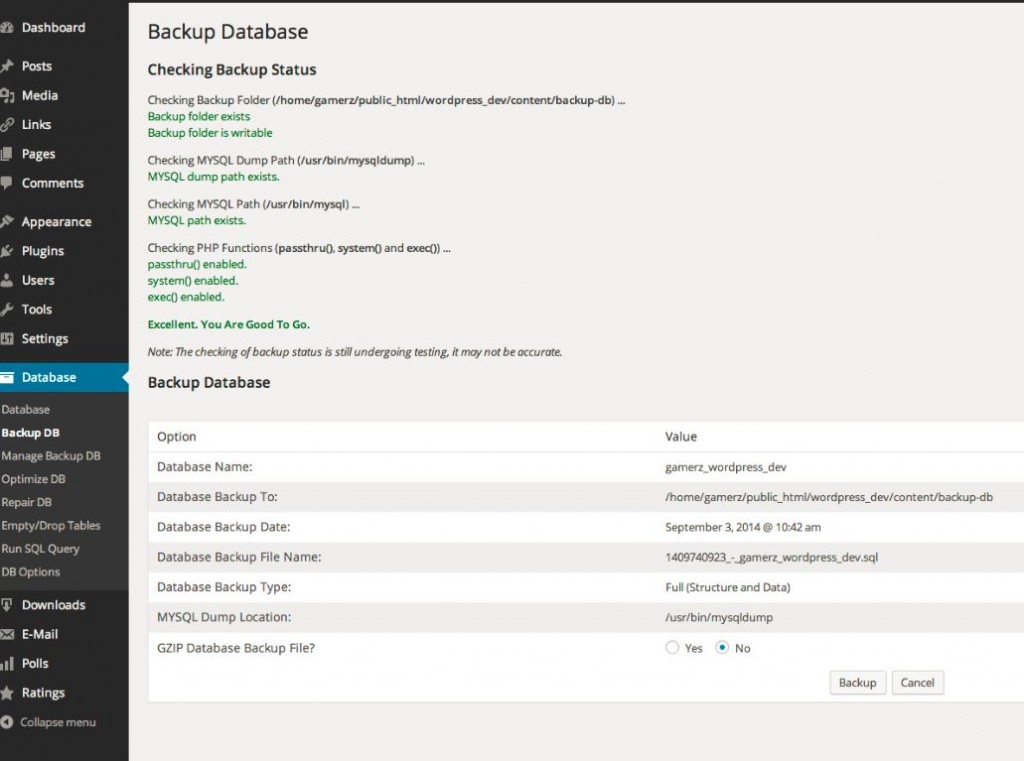 WP-DBManager enables you to keep your WordPress database in check.  You may not realize it yet, but one of the challenges that you'll encounter as you build out content for you sites is that the number of revisions, drafts, and re-revisions start to add up.  Don't believe me?  Even this short article took more than a few revisions!  One of the more important aspects of running a successful WordPress site is keeping your database healthy – WP-DBManager enables you to do just that.
WP Mail SMTP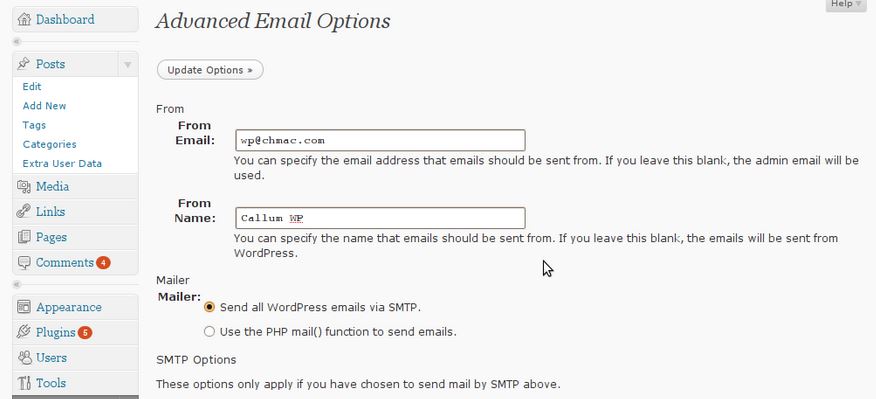 Depending on your host, you may or may not need a tool to modify the configuration of wp_mail() such that you can use SMTP.  If you find yourself unable to generate email messages with your host, consider using WP Mail SMTP – configuration is fairly straightforward.
Other Advice
While you could probably spend years playing with the tens of thousands of plugins available, I refer you back to the advice offered at the beginning of this post.  Mainly – keep it simple!  At some point, you'll probably find a need for some extra bit of functionality that WordPress doesn't offer out of the box, and when you do… look at your theme first and see if it offers you what you're looking for, and if you can't accomplish that way, only then consider adding plugins.  When you check out WordPress Plugin Directory – the comprehensive inventory for all things WordPress plugin related, be sure to check the "Last Updated:" field, and the number of "Downloads" for whatever your interested in, as they'll give you an idea as to the quality of the plugin your looking at, or at least of the size of the community.  Generally speaking, my suggestion is to stick to Plugins that have either been updated recently, have a high download count (or both), and whenever possible have been recommended to you by someone you trust.
There you have it… my list of 5 Must Have WordPress plugins for 2015.  While by no means an exhaustive list, it's should be more than enough to keep you busy getting your basic site built-out.